Our group was founded on a shared desire to make our voice – the voice of the people of the Gaza-Sderot region – heard. It is the voice of those who long for the end of the violent conflict and believe that talking and listening are the principal condition for achieving this goal.
Dr. Julia Chaitin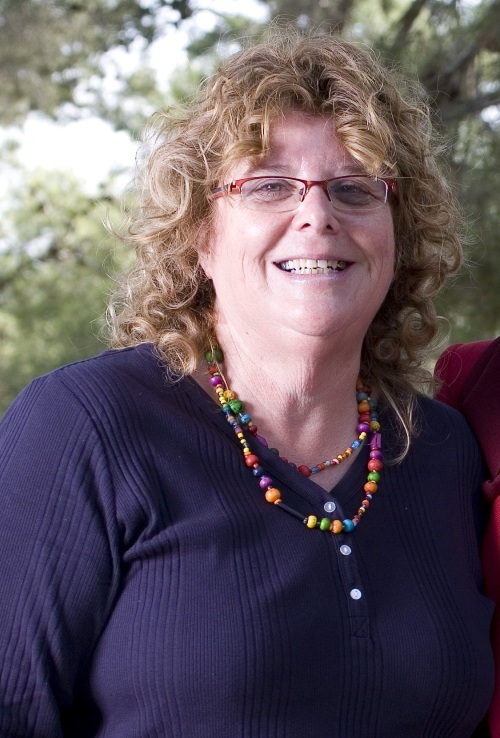 Julia Chaitin, Ph.D. is a resident of Kibbutz Urim, located in the Eshkol regional council.
Julia is a social psychologist, with an expertise in peace-building. Her academic research focuses on the psychosocial impacts of the Holocaust and the Palestinian-Israeli conflict and she has published widely on these topics. Dr. Chaitin is a Senior Lecturer in the Social Work Department at the Sapir College, and teaches in the Masters Conflict Management Program at the Eilat campus of Ben Gurion University. She joined Other Voice in early summer 2008 and became a board member in 2011. Julia has organized and facilitated three joint peace seminars for young adults from Gaza and the Sderot region and oversees programming for Other Voice's different events. You are invited to contact her at 972-54-7976090 or jchaitin@urim.org.il.
Eric Yellin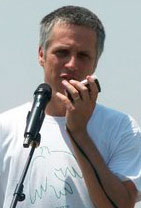 Eric Yellin - Other Voice founder.
As someone who's lived in Sderot for many years and participated in various joint Israeli-Palestinian frameworks, I have always been frustrated by being unable to meet my neighbors who live in such a harsh reality only a few kilometers from my home. In 2006, during a period of ongoing Qassam fire from Gaza and Israeli attacks in the Strip, I was involved in organizing a meeting with two Palestinians from Gaza in Israel. For me this meeting was a turning point. We heard firsthand accounts of the reality of life in Gaza – the terrible fear, the casualties and destruction and the impossible economic situation. Despite everything, they expressed hope for a better future and their willingness to act together to achieve such a future. After the meeting I stayed in touch with these two young men via phone calls and meetings with a small circle of friends on both sides of the border. In the beginning of 2007, following Hamas' rise to power, movement between Gaza and Israel was no longer possible. The violence continued to shake civilians on both sides, and we continued to keep in touch. In the beginning of 2008 I initiated - with one of my friends in Gaza - a blog that described life on both sides of the border and called for an end to the violence. After several months of writing this blog, which attracted international attention, we thought it was time to expand the circle of civilian dialogue. The idea was spread among the residents of the Sderot region and acquaintances and supporters in Gaza. And thus Other Voice was founded…
Nomika Zion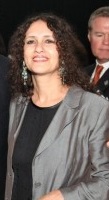 Nomika is the Director of The Center for Social Justice in memory of Yaakov Hazan at the Van-Leer Jerusalem Institute. She lives in Sderot.
She is a peace and social justice activist and is a board member of Other Voice. In June 2006, during one of the most intense times in Sedrot, she published an article, entitled: "A Different Voice from Sedrot". During the war in Gaza (December 2008- January 2009), she wrote an article against the war: "War Diary from Sderot". The article was translated into many languages and received massive worldwide media coverage. After the war, in the spring of 2009, she was invited to New York by the Survivors Corp, to receive the Niarchos Prize, together with the Gazan physician, Dr. Izzeldin Abuelaish (three of his daughters were killed by the Israeli army during the Gaza War), for their courage to raise another voice publicly during the conflict. In June 2010, she was invited to Santa Cruse in the United States to present Other Voice's agenda and her personal experiences living with war, and fighting for peace, to various audiences. During the war, Pillar of Defense (November 2012), Nomika wrote another article against the war: "It's not Just about Fear, Bibi – It's about Hopelessness", which was published in The New York Review of Books.
Dr. Avner Dinur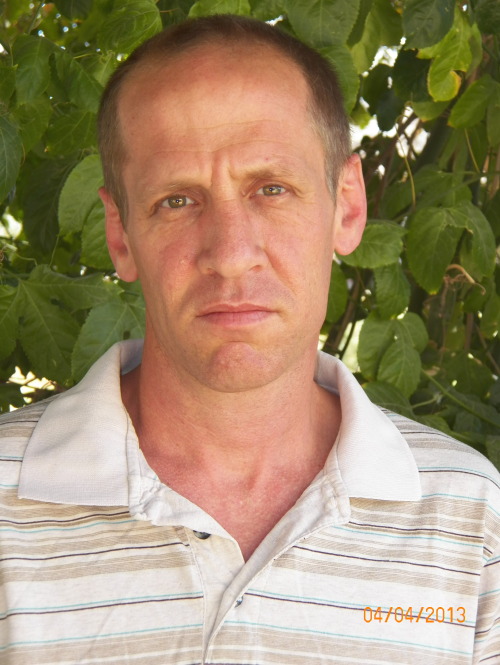 Dr. Avner Dinur, lecturer in Jewish thought and philosophy, lives in Sderot.
I joined Other Voice because I believe that the political system in Israel and Palestine is founded on deep distortion. The Left-wing organizations, motivated by the just desire to bring an end to the occupation, are also those who have raised the banner of separation between the two people, an idea that is – to my mind, both inapplicable and unfavorable. It is clear that both "us" and "them" will continue to live together on this tiny piece of land for several hundred years.
Between Gaza and Sderot, the Left-Center-Moderate Right have built fences (PM Sharon with the support of the Left). Those who go over these fences, thus illustrating their uselessness, are on the one hand Hamas and similar organizations, with the Qassam rockets they fire on my home; and on the other hand – a small organization called Other Voice, which maintains personal contact with people in Gaza. Those who understand that the principal of separation between the two people is a recipe for disaster, and prefer not to join Hamas, find themselves sounding a different voice.


Naomi Benbassat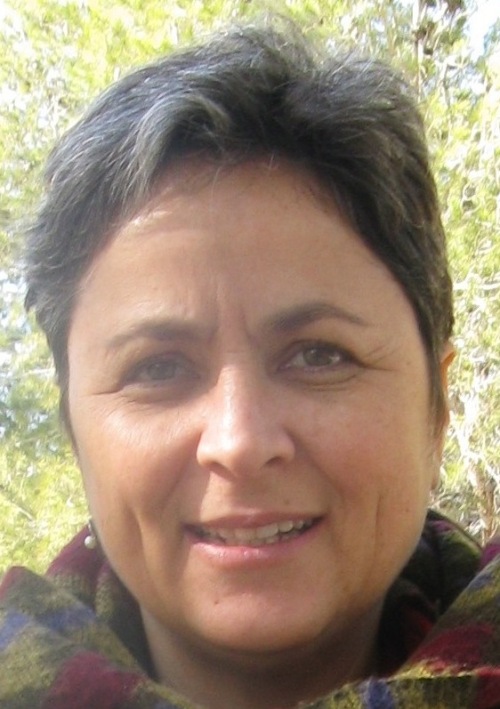 Naomi Benbassat, a clinical psychologist, married and a mother of two, lives in Moshav Ein Habsor in the western Negev.
As a resident of the Gaza border region, I have experienced both the ongoing rocket threat and the continued suffering of the people in Gaza. As a mother of two young children, every time another cycle of violence erupts, daily routine is disrupted and feelings of insecurity and anxiety take over. At the same time, knowing that only a few kilometers away from my home people live under harsh conditions of poverty and unemployment, without access to proper health services, deprived of the freedom to move and under the threat of military strikes, creates an enduring, deep feeling of unease. For me, the people who live in Gaza are neighbors. There are people there I know personally and who I'm in touch with. I am convinced that continuing the military attacks and avoiding any attempt for dialogue will not bring about the change we all hope for.

Roni Keidar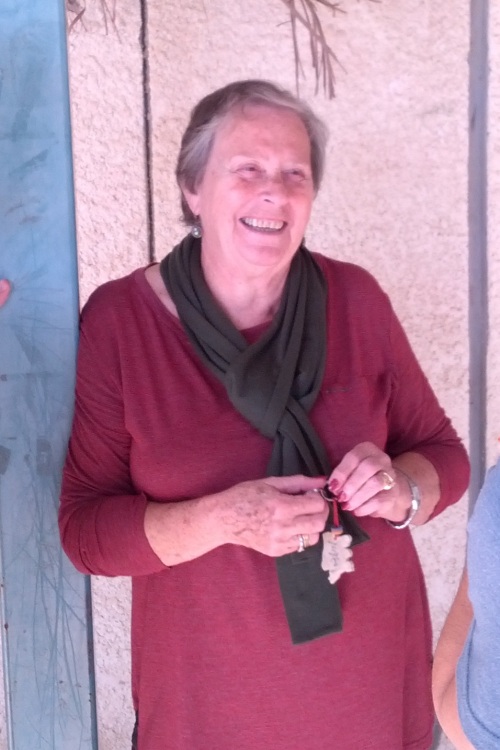 I live in Moshav Netiv Ha'asara near the Gaza border and have 5 children and 15 grandchildren.
My academic training is in education and I worked as a teacher for many years. Between 1979-2009 I gave talks to groups visiting our moshav when we lived in the Northern Sinai – young people living on agriculture in the desert, and in our new place after the evacuation from Sinai in accordance with the Peace Treaty with Egypt.
After spending over 4 years in Egypt (1984-1989), where I learned the power of discussion – talking, listening and understanding - I looked for more people who believe that violence is not the answer. Not easy, I might add but eventually, in 2009, I met people from Other Voice, people with different political affiliations, but in total agreement that talking is far more powerful than violence and I have been active in this organization ever since.
Contact me at: keidar65@gmail.com
Arnon Ronen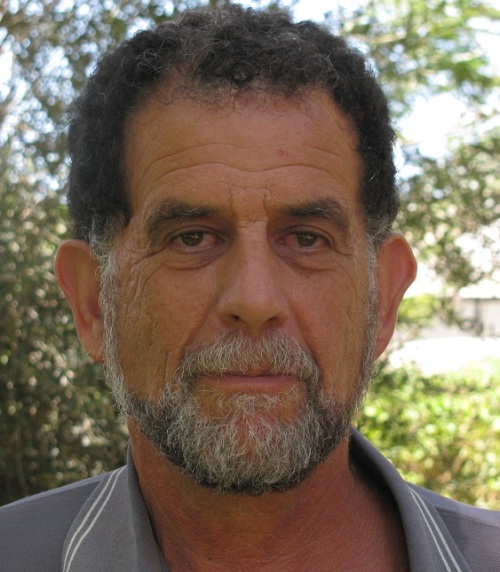 Arnon lives in Moshav Sde Nitzan in the western Negev and works in agriculture. He has been an activist for peace, human rights and social justice causes since
1970. An optimist.
I'm involved in Other Voice because I believe I have a responsibility to be active in my environment and work towards righting wrongdoings on both sides of the fence. The absurdity and senselessness of the current situation will not allow it to exist for much longer: it is an irrational situation that forces me to fly in agricultural workers from thousands of miles away, while my close neighbors suffer extreme unemployment and deprivation. No one could convince me that shipping thousands of tons of produce for export to great distances within Israel is more sensible than sending it to an international terminal that is just minutes away (Dahaniya), or to cooperate on establishing a deep water port in Gaza that would serve the entire region. The current situation, whereby our neighbors on the other side of the border live under constant threat to their life and without any prospect for decent human existence, cannot possibly go on, simply because it is unjust.
As I said, an optimist. Other voice.
Liora Eilon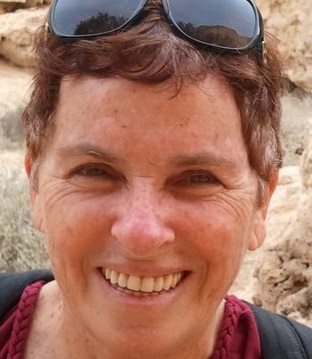 Member of Kibbutz Kfar Azza, mother of four and grandmother of five, group facilitator and teaches at the school for group facilitators of "Collot Ba'Negev", a pluralistic organization for studies, encounters and education.
In "Collot Ba'Negev" Liora is involved in shaping Jewish identity in public schools through Beit Midrah-oriented learning and teacher guidance. She also works at Merchavim – The Institute for the Advancement of Shared Citizenship in Israel, where she engages in intercultural encounters, preventing discrimination and increasing awareness to the need of the Israeli society for a multicultural dialogue aimed at empowering the active shared citizenship of the entire citizens of Israel.