For too long, the Gaza-Sderot region has known war and despair. Other Voice – a grassroots volunteer initiative comprised of citizens from the communities bordering the Gaza border – knows that our violent reality can and must be altered.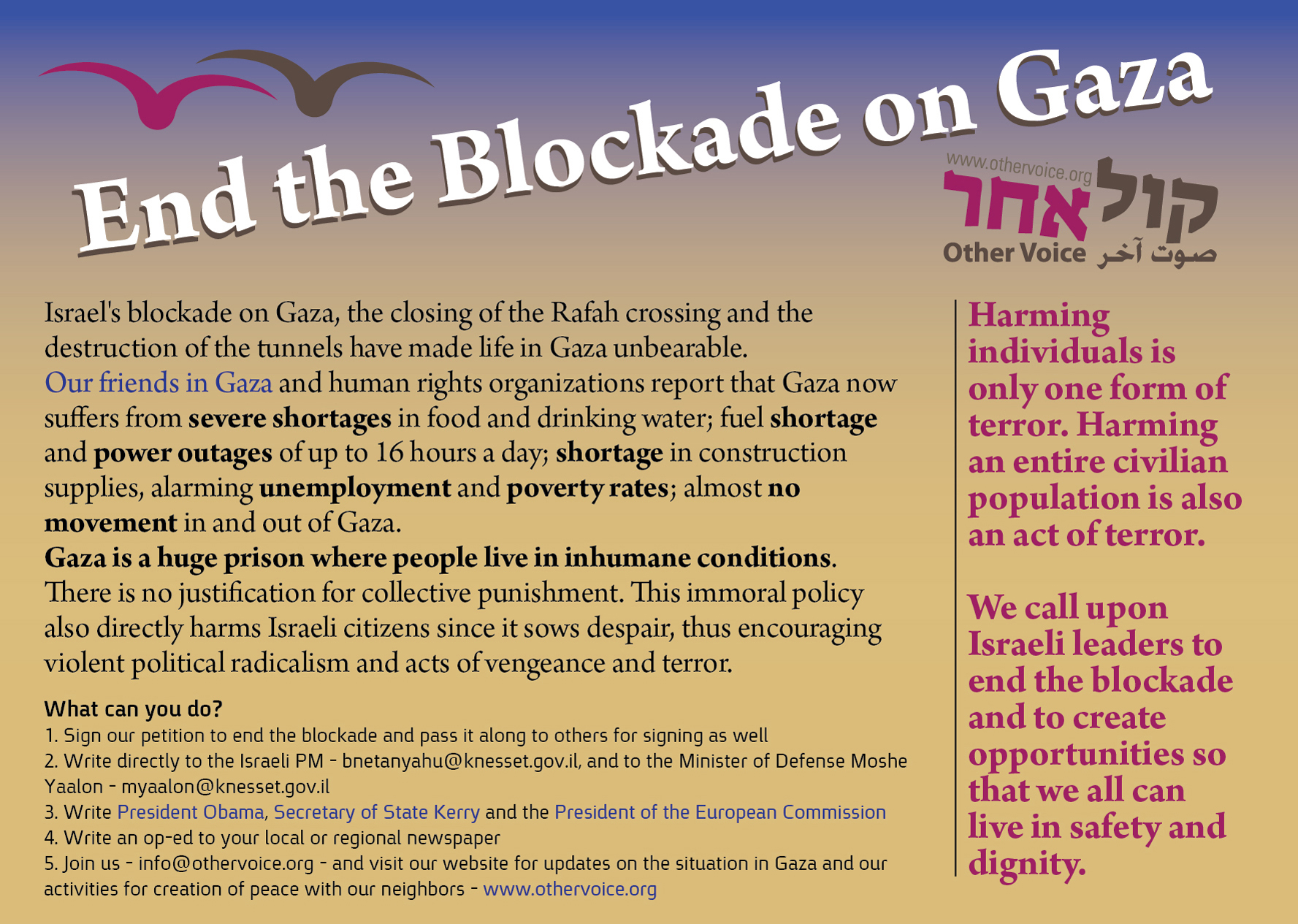 "It's my pain that drives me to action:" Israelis and Palestinians Working for Peace, Justice, and Reconciliation
By: Julia Chaitin
February 3, 2014, Mobilizing Ideas
"Soul and Roni live on opposite sides of the border, in a region characterized by separation, siege, wars, fear, hatred, and demonization of the other. However, as opposed to most Israelis and Palestinians, these women have committed themselves to peace, even during times of intense escalation in the violence."